Recent Website Updates
Please enter your email address below and click "subscribe" to be kept informed of significant future updates.
Latest Update 25th May 2013
June Newsletter
Out today! Please click on the link below.
Earlier Updates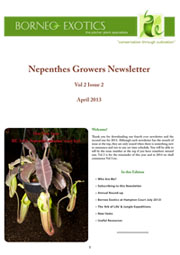 This summarises all 70 new items released during 2012, most of which are world firsts! Please click on the link below.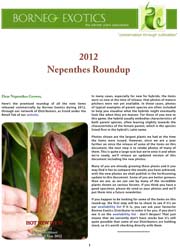 Earlier Newsletters
Testimonials
Find us on Facebook!
Please go and take a look and we do hope you 'like' us!
Our Sister Site
A Bio-Dome is a new, innovative and very simple growing system that enables anyone, anywhere, to grow Nepenthes plants at home, in the office, greenhouse or garden, with minimal care and maintenance.

Nepenthes Forums
Almost anything you need to know about Nepenthes is available on the various forums. Here are a few of the best, not in any particular order:
Carnivorous Plants in the Tropics
International Carnivorous Plant Society
Carnivorous Plant Webring

Next Site

International Carnivorous Plant Society
Visitors to this site
Silver Medal at the 20th World Orchid Conference!
We were thrilled and honoured to be awarded a Silver Medal at the recent 20th World Orchid Conference in Singapore. The theme was to exhibit Nepenthes as companion plants to orchids and we were not really expecting to win anything. We also managed to scoop awards for two of our backing plants, which won the second and third best Ascondia orchids at the show.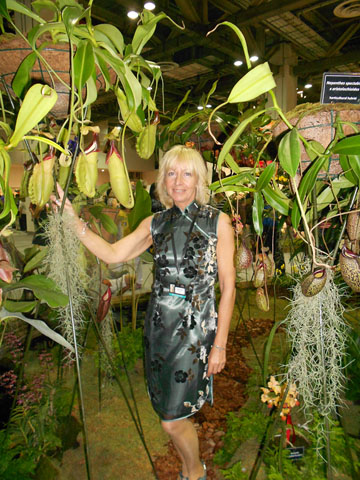 Diana on part of the 50 sq.m exhibit
See many more photos at the Galleries page.
Gold Medal at the 2011 RHS Chelsea Flower Show!
This turned out to be the best exhibit we have ever staged. This year our plants were in even better shape than in 2010 with new varieties.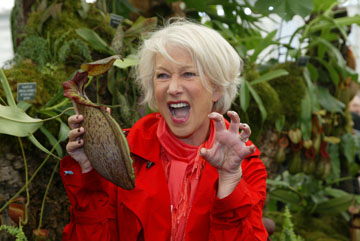 Dame Helen Mirren at the press launch of Nepenthes 'Helen'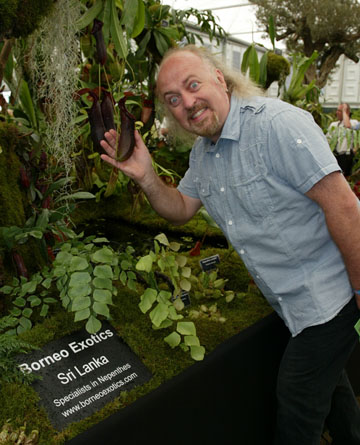 Musician and comedian Bill Bailey with Nepenthes 'Bill Bailey'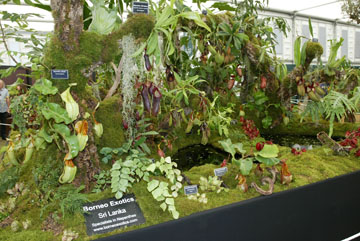 Front view of exhibit
See many more photos at the new Galleries page.
Credit for the photos above which feature Billl and Helen go to the talented professional photographer Sandra Prowse.